Apple Sour Cherry with Oat Crumble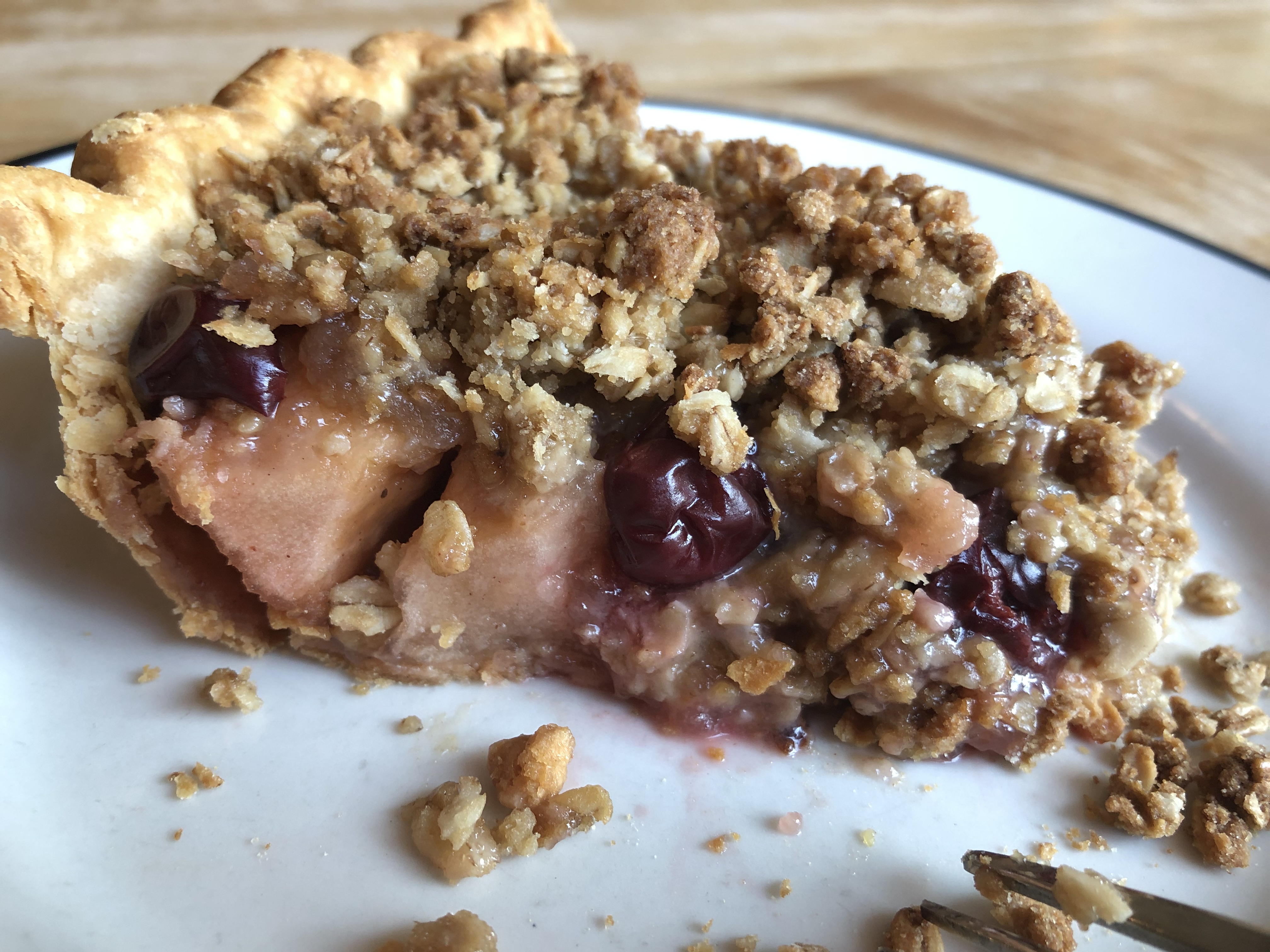 Apples and tart Michigan cherries baked together in a single pie crust and topped with a sweet oat crumble.
Filling ingredients: Apples, cherries, almond extract, sugar, brown sugar, cornstarch, tapioca starch, salt, Chinese 5-spice Crumble: oats, flour, sugar, brown sugar, butter, salt
Crust ingredients: Flour, sugar, salt, butter, water, red wine vinegar
Allergens: Almond extract.
Care: Refrigeration not required for first 3 days.