Chicago Sunrise Pie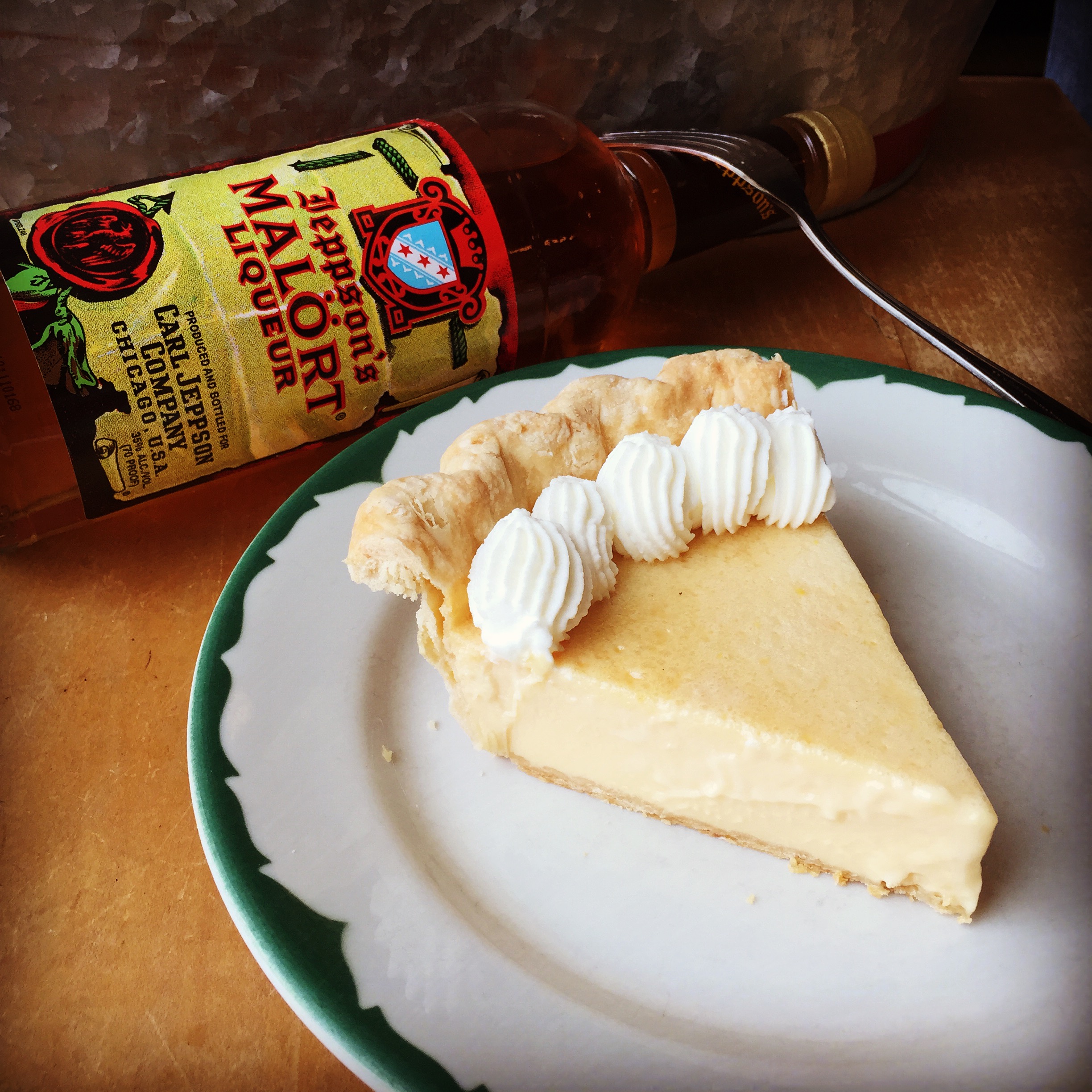 Tart Grapefruit and Chicago's very own Malort are combined to make this one of a kind pie. Garnished with a ring of lightly sweetened whipped cream.
Filling ingredients: Sweetened condensed milk, egg yolks, salt, grapefruit juice, Malort
Crust ingredients: Flour, sugar, salt, butter, water, red wine vinegar
Allergens: Eggs, milk, booze.
Care: This pie must be refrigerated.