Chicken Pot Pie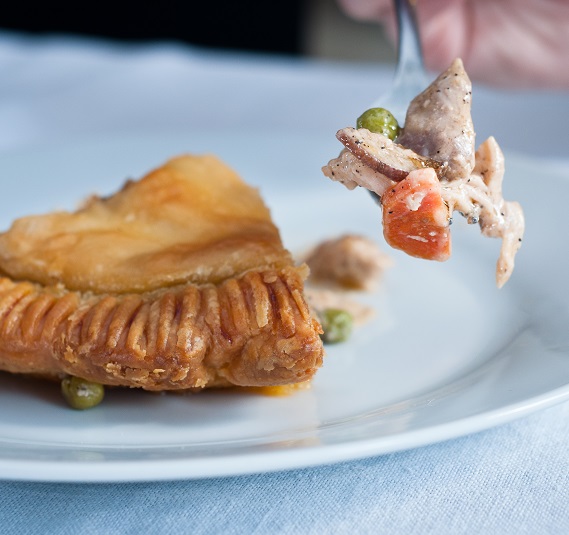 A proper two crust pot pie full of chunks of chicken, roasted vegetables, and a rich creamy roux.
Filling ingredients: Chicken thighs, chicken stock, white wine, red potatoes, carrots, yellow onions, peas, celery, garlic, butter, creme fraiche, milk, cream, egg, vegetable oil, cognac, tomato paste, bay leaf, thyme, nutmeg, flour, sugar, red wine vinegar, black pepper.
Crust ingredients: Flour, sugar, salt, butter, water, red wine vinegar, thyme
Allergens: Alcohol, heavy cream, creme fraiche, milk, eggs
Care: This pie must be refrigerated.