Chocolate Cream Pie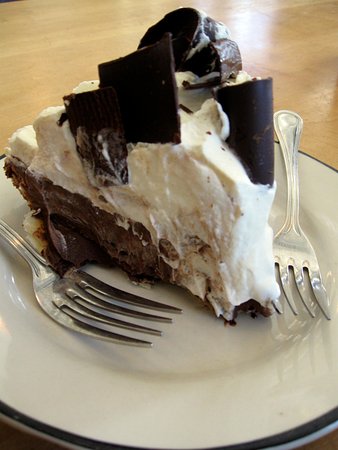 Due to its popularity this pie is on the menu everyday. Rich thick chocolate pastry cream topped with lightly sweetened whipped cream and bittersweet chocolate curls.
Filling ingredients: Chocolate, milk, eggs, sugar, corn starch, butter, vanilla paste, salt, heavy cream.
Crust ingredients: Flour, sugar, salt, butter, water, red wine vinegar
Allergens: Heavy cream, milk, eggs
Care: This pie must be refrigerated.