Chocolate Peanut Butter Crunch Chess Pie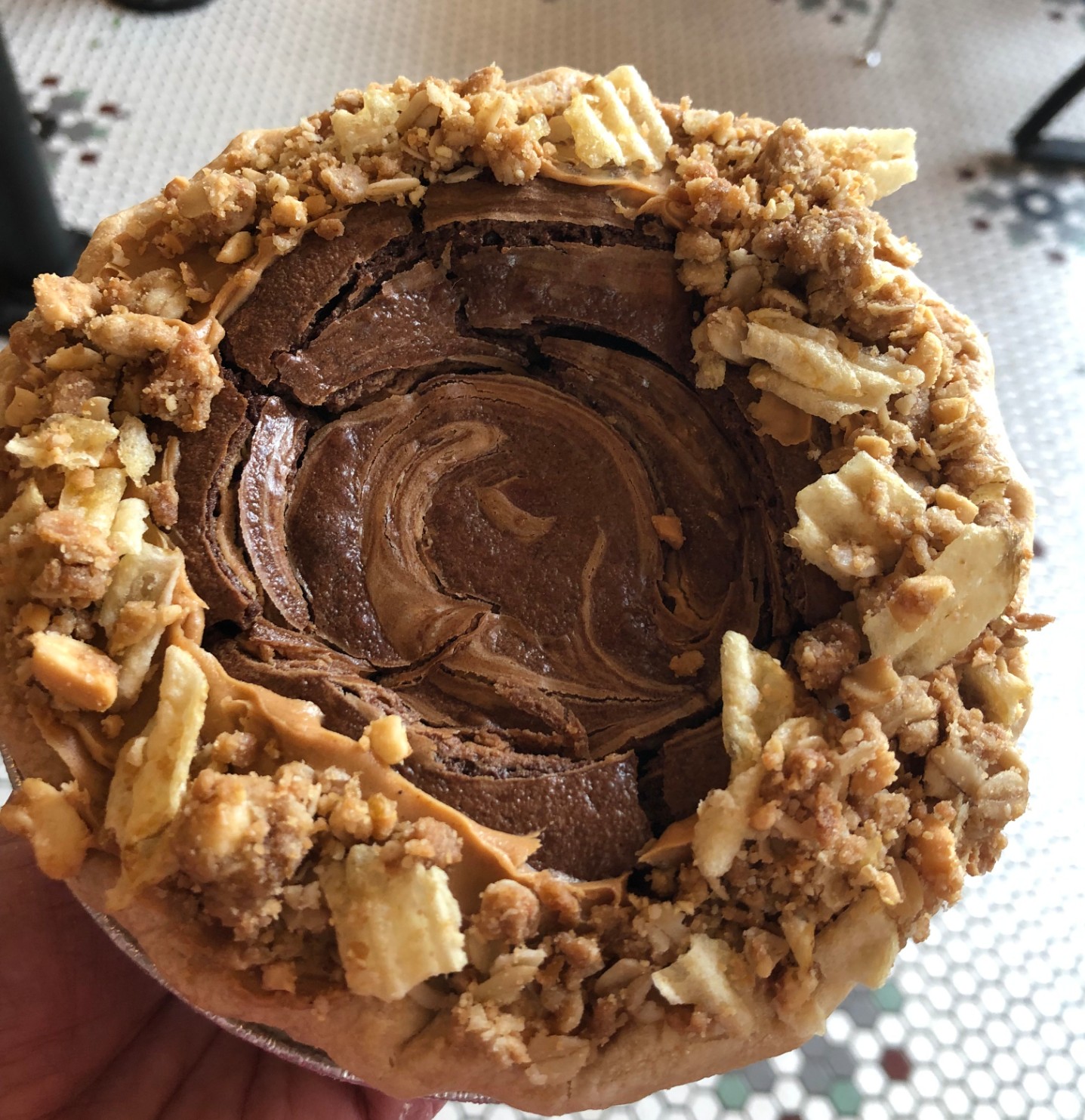 A chess pie with peanut butter swirled in chocolate and garnished with salty crunchy potato chip-peanut-oat streusal.
Filling ingredients: Chocolate, butter, sugar, eggs, flour, cornmeal, vanilla paste, salt, peanut butter, potato chips, peanuts, oats, brown sugar.
Crust ingredients: Flour, sugar, salt, butter, water, red wine vinegar
Allergens: Peanuts, eggs.
Care: This pie does not need to be refrigerated for the first 3 days.