Horchata Pie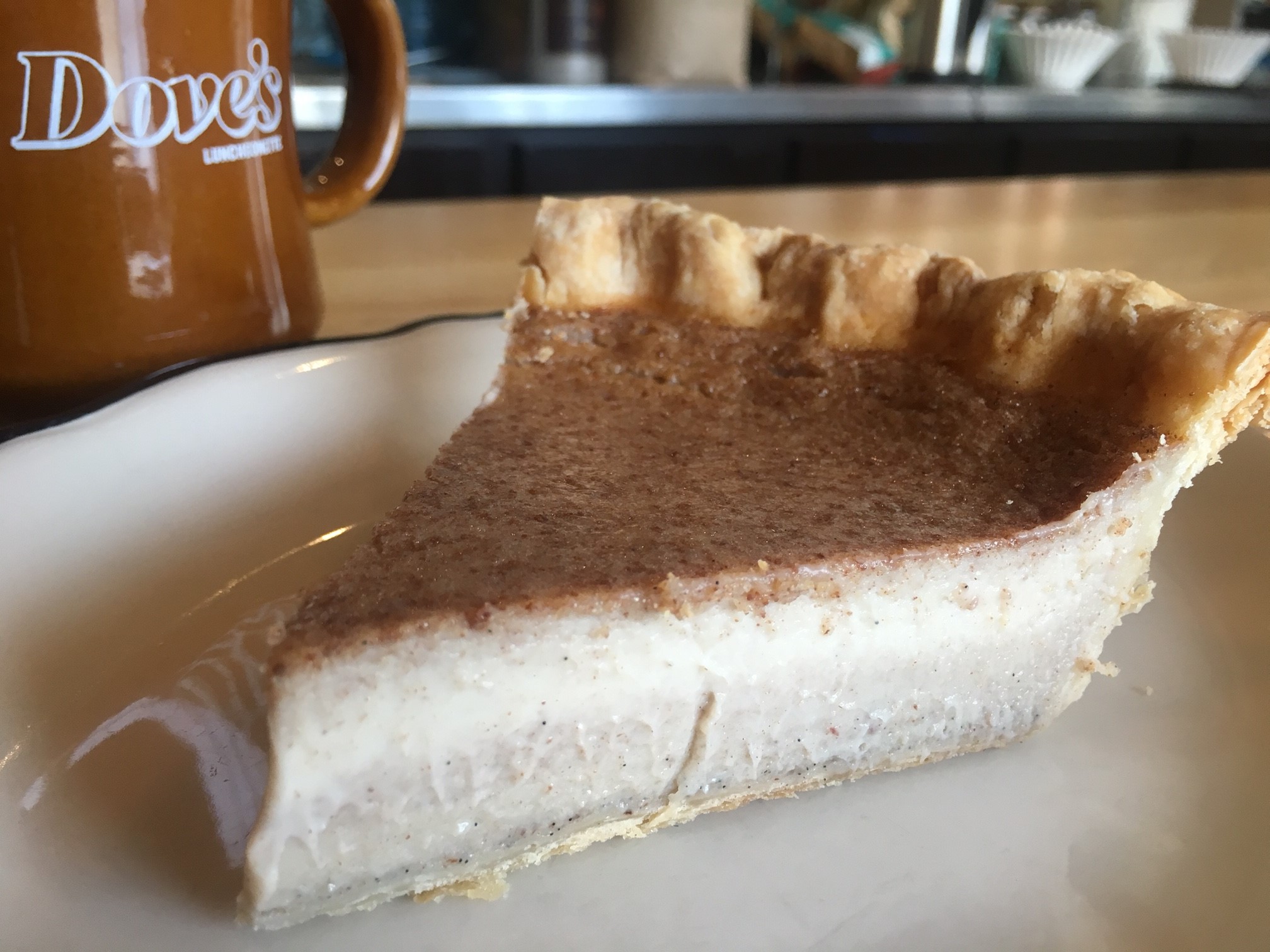 The cinnamon laced Mexican rice drink made into a custard pie.
Filling ingredients: Long grain rice, water, Ceylon Cinnamon, milk, sugar, cream, eggs, vanilla paste, salt.
Crust ingredients: Flour, sugar, salt, butter, water, red wine vinegar
Allergens: Eggs, cream, milk.
Care: This pie must be refrigerated.
Background: This pie was originally developed for the opening of Dove's Luncheonette in Wicker Park.