Peanut Butter Pie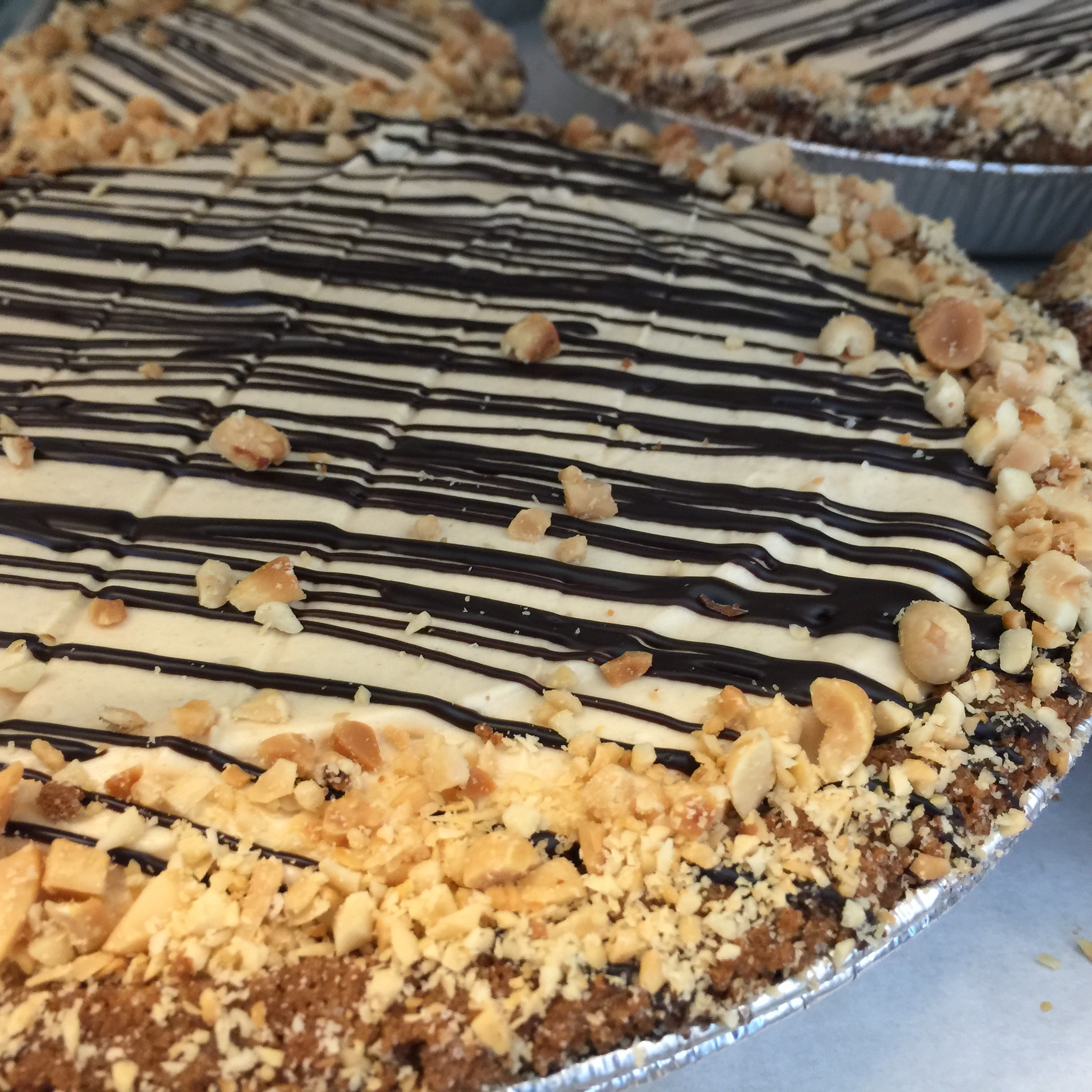 A sweet peanut butter filling in a gingersnap crust topped with chocolate ganache and chopped salted peanuts.
Filling ingredients: Cream cheese, butter, peanut butter, eggs, sweetened condensed milk, vanilla paste, chocolate, heavy cream, peanuts.
Gingersnap Crumb Shell ingredients: gingersnaps, butter, sugar.
Allergens: Peanuts, eggs, cream, cream cheese.
Care: This pie must be refrigerated.