Queen Victoria Pie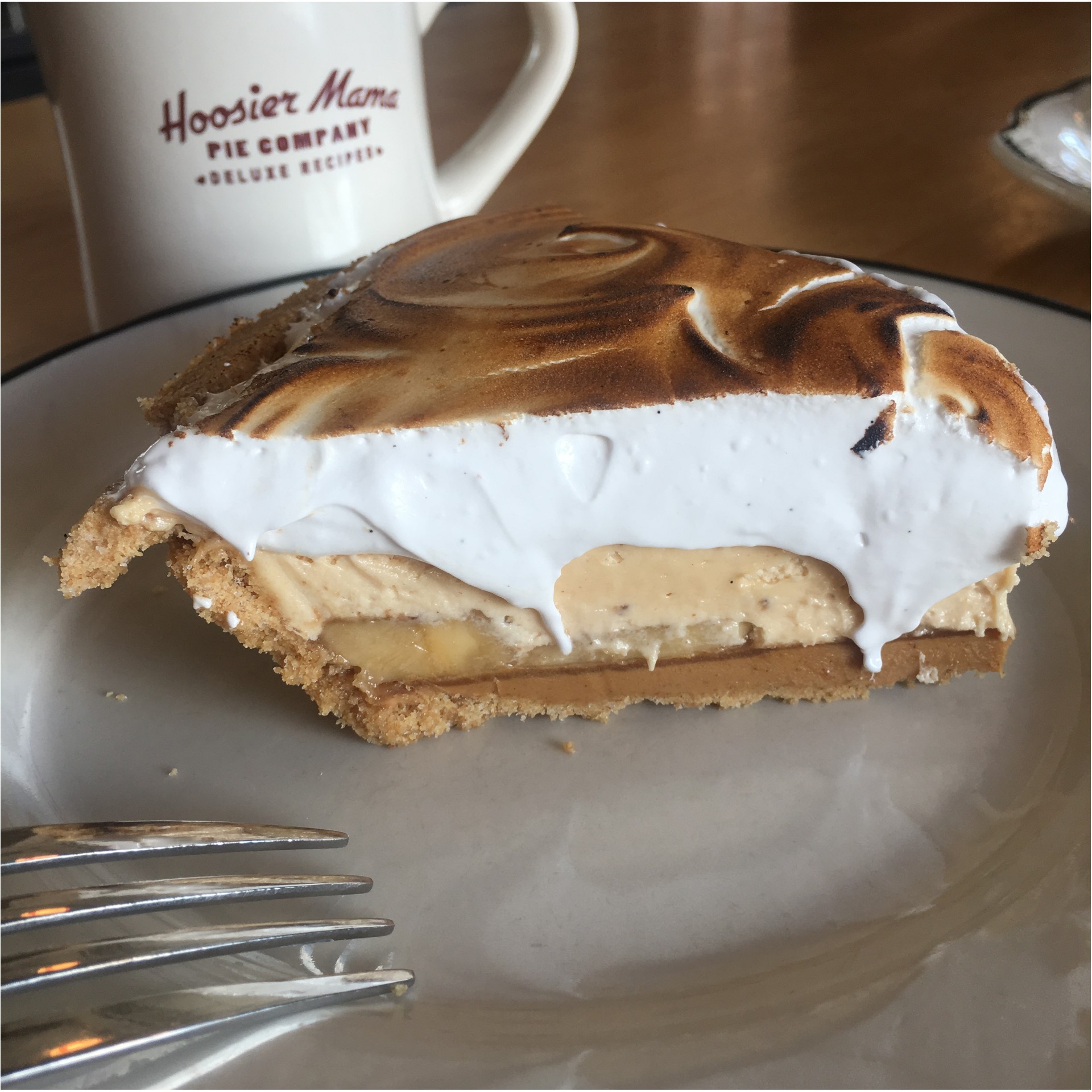 Peanut butter and bananas under a layer of peanut butter cream and topped with a toasted marshmallow crown.
Filling ingredients: Peanut butter, bananas, lemon juice, orange juice, cream cheese, butter, eggs, sweetened condensed milk, salt. Marshmallow topping: egg whites, vanilla, corn syrup.
Crumb shell ingredients: graham cracker crumbs, sugar, butter.
Allergens: Peanut butter, eggs, cream cheese, milk.
Care: This pie must be refrigerated.