Sour Cream Dutch Cherry Pie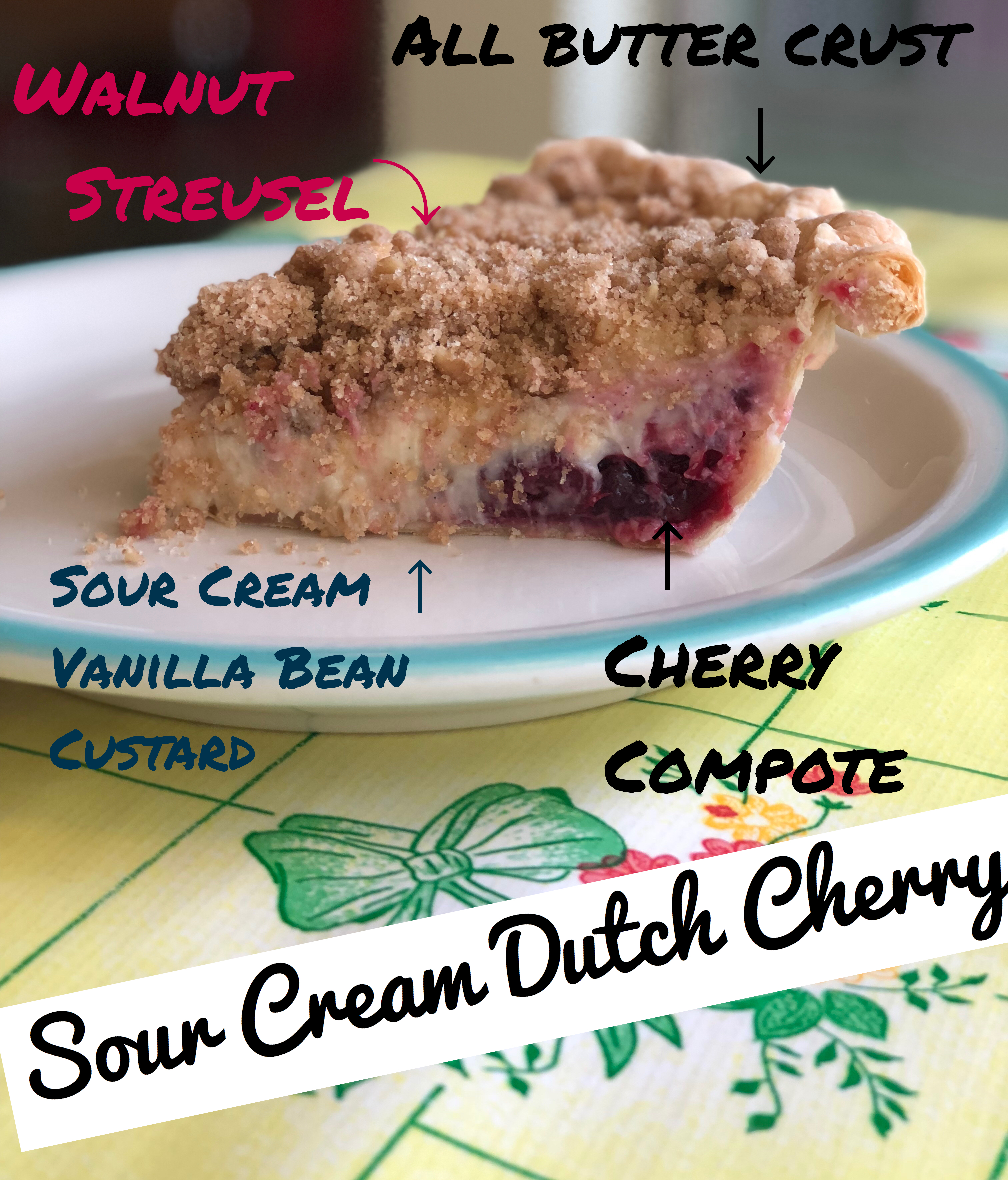 Sour Michigan cherries baked in a sour cream vanilla custard and topped with a cinnamon walnut streusel.
Filling ingredients: Sugar, flour, salt, sour cream, egg, vanilla paste, walnuts, flour, sugar, brown sugar, butter, cinnamon, cherries, almond extract, cornstarch.
Crust ingredients: Flour, sugar, salt, butter, water, red wine vinegar
Allergens: Walnuts,almond extract,eggs, sour cream.
Care: This pie must be refrigerated.